How to book a function through your E.Diary
Follow these steps to learn how to use the 'Book a Function' tool, to make fast, easy, function bookings for large groups.
1)
First find the 'Book a Function' tool, make sure you are looking at the 'Grid' screen,
and right click anywhere on an empty table (white grid) :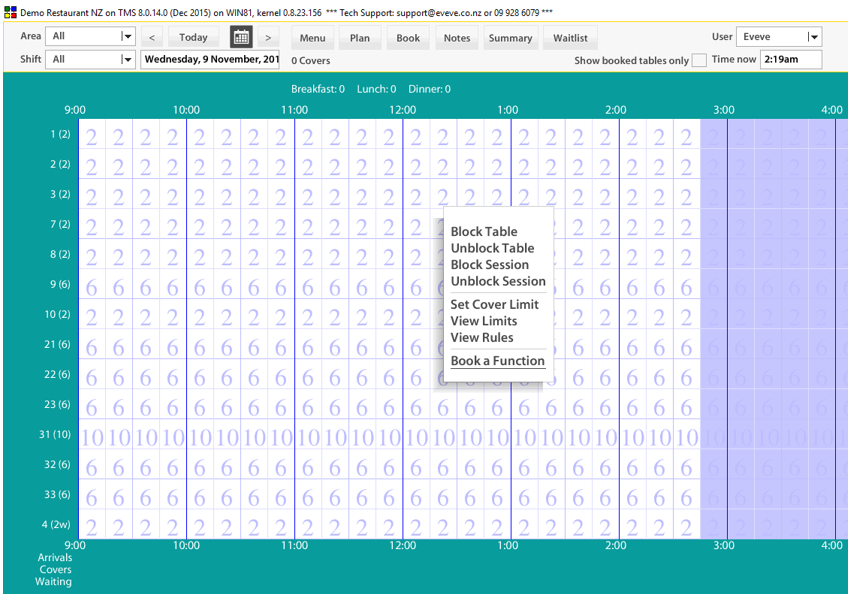 2)
A 'Book a Function' box will appear, where you can fill out:
The time period (From - To)
Select an area (you will be able to add or remove tables later on if you need to)
How many guests (this won't conform to the usual booking number restrictions, so you can plan for a standing room only funciton if you need to)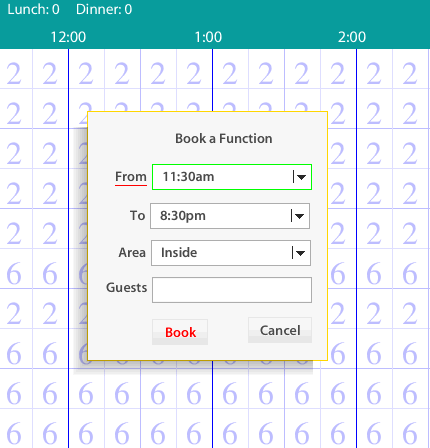 3)
This will then take you to the normal Booking Form:
All of the tables in the area you selected will be listed under 'tables'
You can capture details about who is booking, and make notes about what will be needed.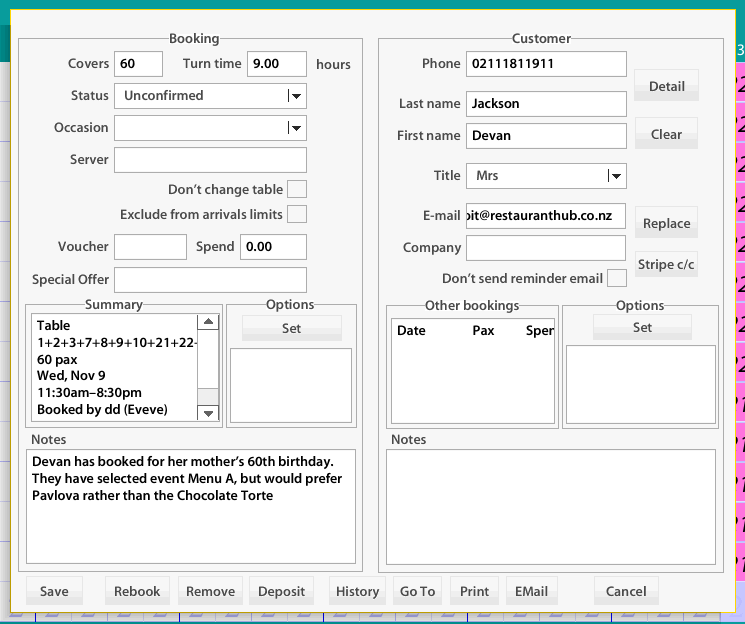 4)
Lastly, once you save your booking, if you want to add or remove a few tables from the selection, it is easy to do so as a final step.
From the Grid - Simply right click on the booking, to find the 'add/remove tables' tool: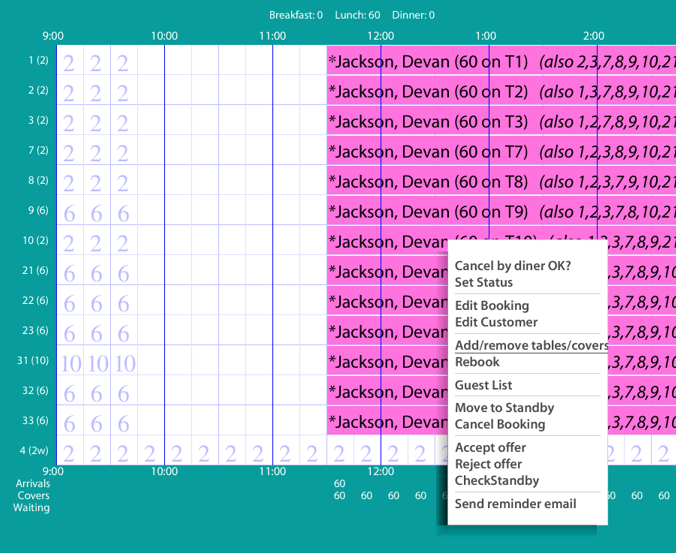 Or from the Plan - click on the 'table' column of the booking where it is listed to the left of the screen:
It will highlight all of the pictures of tables that the booking is placed across, and you can click on the pictures of the tables, to add or remove them, before saving your changes.
The highlighted tables will be:
blue - if you have too many seats
green - if you have the perfect number
red - if you have too many