Adding 'Book Now' button on your Facebook page allows your customers to find and book the restaurant easily!
1) Log on to the restaurant Facebook page as the Restaurant Administrator
Go to the 'Page' tab;

Place your mouse on the big blue button that appears to the right under your cover page image to edit/change the blue button;

It may not say 'Book Now' it could say 'Call us' , 'Send Message' 'Use App' or other (as it is highlighted below)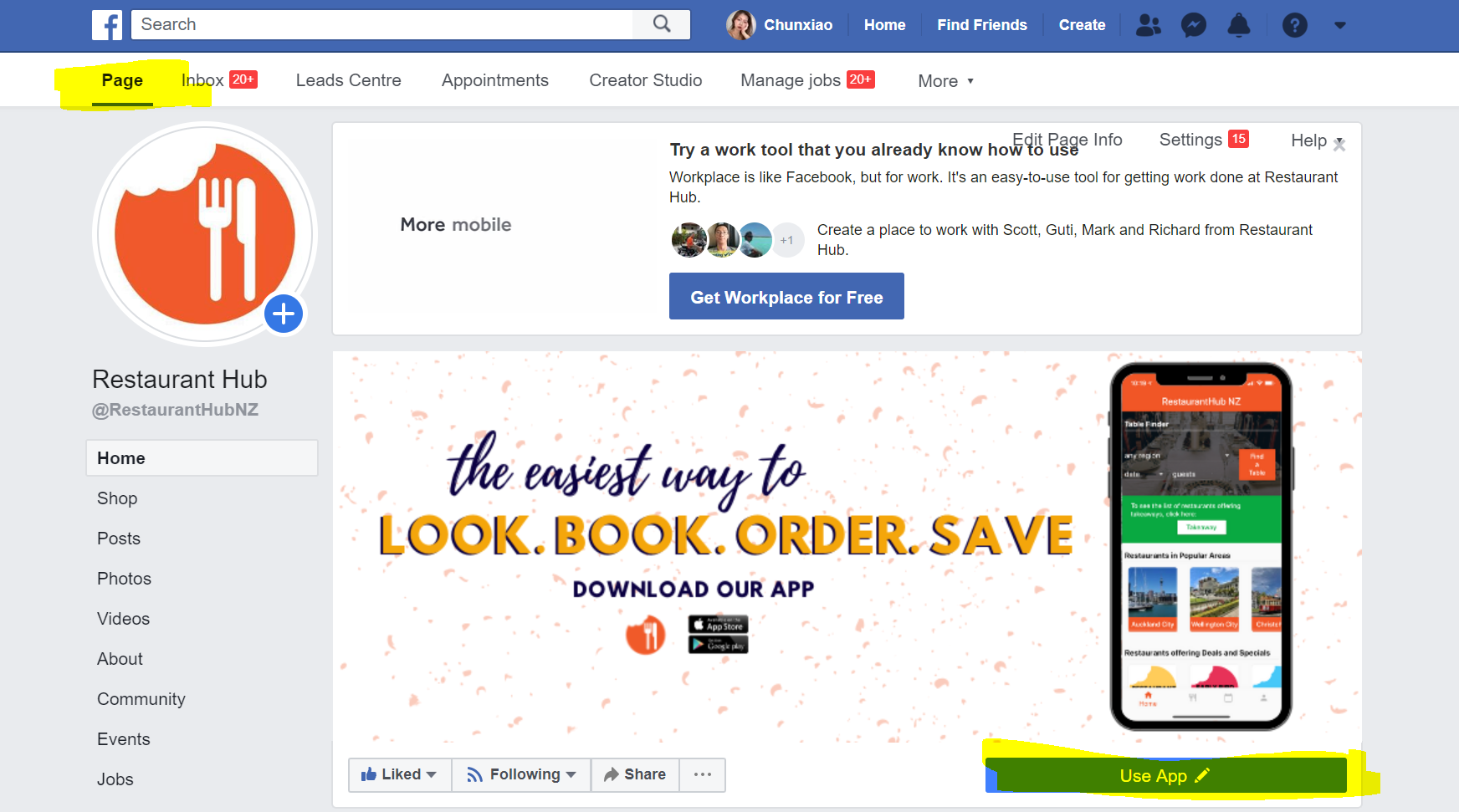 2) Click on the blue button and edit.
Edit 'Step 1' : Which button do you want people to see?

Select ' Make a booking with you' > 'Book Now'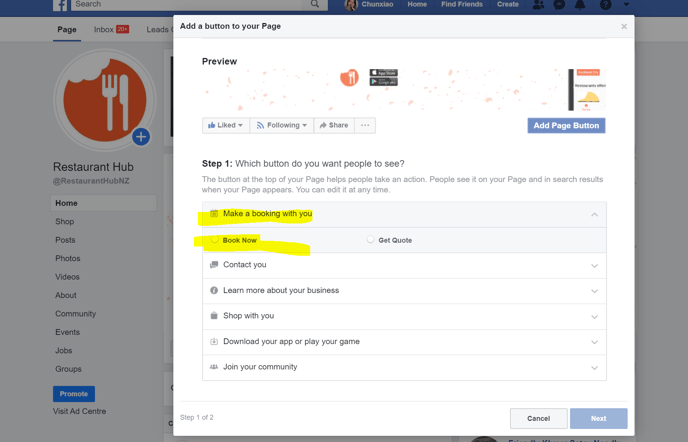 3) Link the 'Book Now' button to your website's booking page
It's best to drive customers to your website as the more people who visit your site, the easier it becomes to find and higher it ranks in the google search results.

Edit 'Step 2': Where would you like this button to send people do?

Select 'Link to website', this would take you to the booking widget on your website
4) Enter the URL of the website page (booking widget)

5) Save the changes by clicking 'Finish' and test the button.