Placing a booking in Manually
User Login - Along the top Navigation Bar, you'll find on the far right User, always make sure you have selected Manager as if you don't it wont let you do certain steps.

Navigation Bar - Along the top Navigation Bar, you will see BOOK.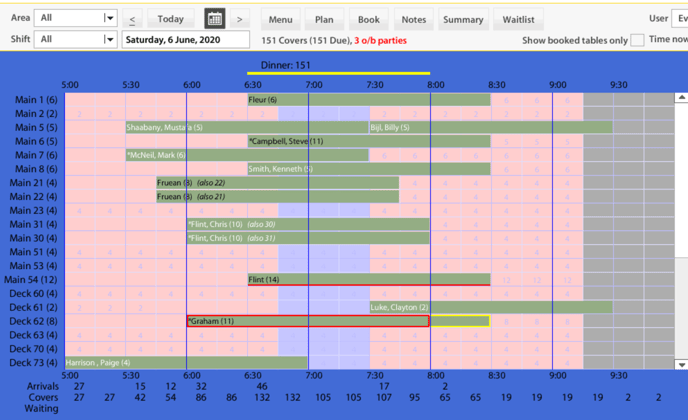 3. Click on the 'BOOK' button and fill in the date and booking details as below. ( Shortcut - Press 'F5' on your keyboard)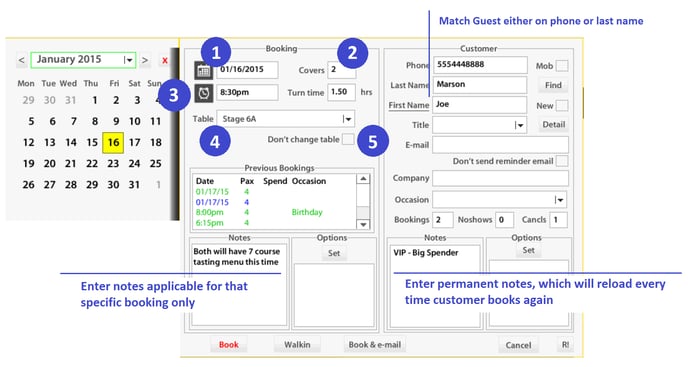 Date: Just like a paper diary - select the booking date!
Covers: Enter the number of people dining
Pick a time
Turn Time: Turn time will show the restaurant's default turn time. This can be changed on a per booking basis
Table: Select a table you would like to place the guests on
Mobile Phone: Enter Customers phone number
Last Name: Begin with the family name, then the
First Name: (If you don't get a Last Name please put same as First, as this field needs to have something there)
Email: If you get the email, the system will automatically send a confirmation email to the guest!
Customer - Notes: On the R/H side, customer history notes entered here, the system remembers forever
Booking - Notes: On the L/H side, booking notes entered here, is purely for the date of this booking
Complete the booking - on the lower left-hand side click the red coloured BOOK to complete