A basic over view of table plan view and how it works.
Open system by locating the TMS (table management system) icon on your desktop

Maximize (enlarge screen)
Log in (F2 + select username and enter password)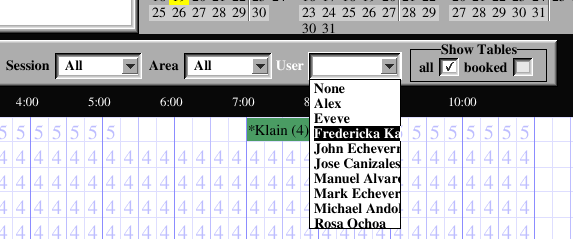 Table Plan: Quick Overview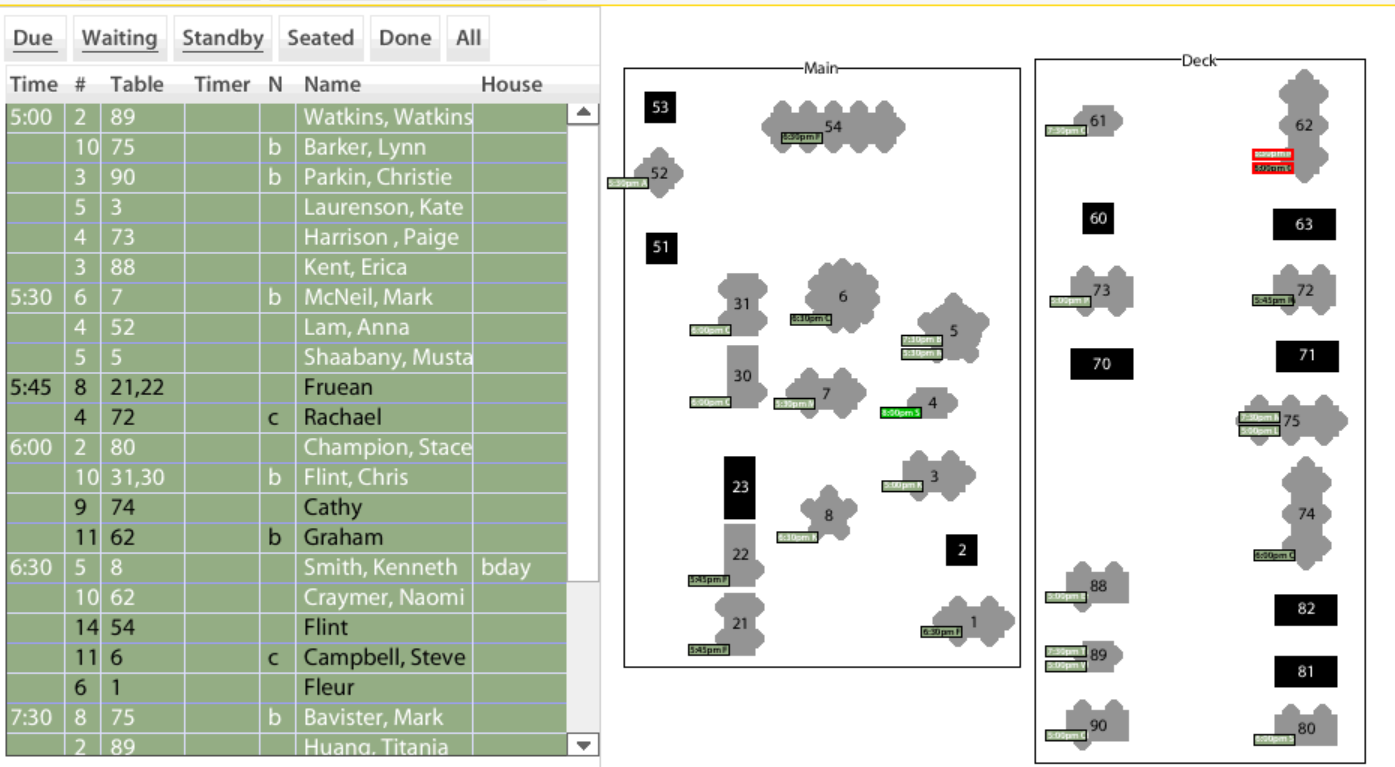 Drag and drop
You can simply drag and drop a party to seat it or move already seated one.
This is most convenient for small parties:
You can however, drag and drop a larger reservation to multiple tables:
Change Status
Click on the selected partie on the left hand side of the plan and change status.


You can use Status confirmed if you accidentally seat the wrong reservation. Setting status to confirmed will 'return' reservation in the parties list. You can assign the status to multiple parties as long as your clicks are within 2 seconds of each other. You however do not have to wait until the button 'pops back out' in order to perform another action, simple click anywhere in the grey background.
Navigation Buttons

Menu
Most of the functionality is designed and restricted to Managers only. So please always make sure user at top right hand corner is set to Manager or a user with Permissions or you will get pop-ups saying not allowed.

Grid
Switch to Grid view, alternative F7

Calendar
To view Calendar for the Month, click on date in box as below. This will bring up the calendar for the month, you can select any month from the dropdown and whichever date you select it will go to.
Click the todays button to always come back to todays date.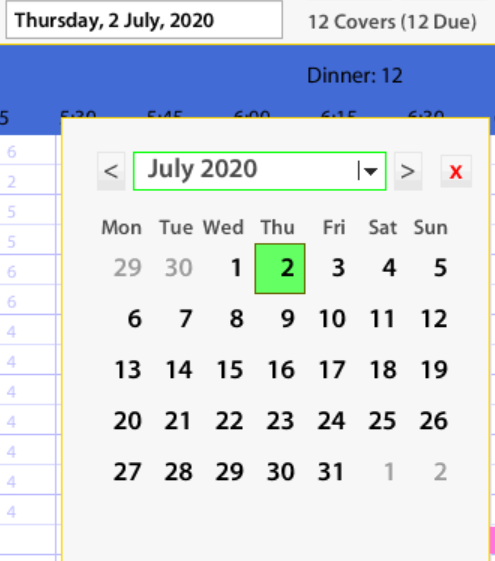 Area
View All or a particular area
Allows you to switch and view a particular area. Rather the 'Birdseye view of the whole restaurant'. In the parties list only the reservations for that particular will be loaded.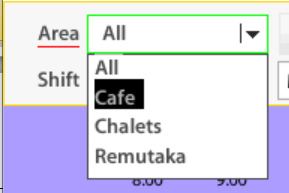 Shift
View All or a particular shift
Allows your to switch and view a particular shift. Rather then all shifts for the restaurant. If you select a set shift you will only see the bookings for that shift.