Need to Add or Update your Restaurant Booking Restrictions?
We all know there are days of the year where booking restrictions can be helpful to control the amount of bookings your restaurant takes for any given day, service or period of time, however if you're unaware of your booking restrictions you may be preventing customers from booking and filling up your empty tables.
Unlike
Daily Blocks
, recurring
Booking Restrictions are managed exclusively via your TMS Admin.
---
Do you have any booking restrictions in place?
Open your TMS Admin in the 'grid' view to quickly see if there are any recurring booking restrictions.
All areas shaded in pink or red signal a booking restriction.

Pink = Internet Block/Restriction
Red = All Block/Restriction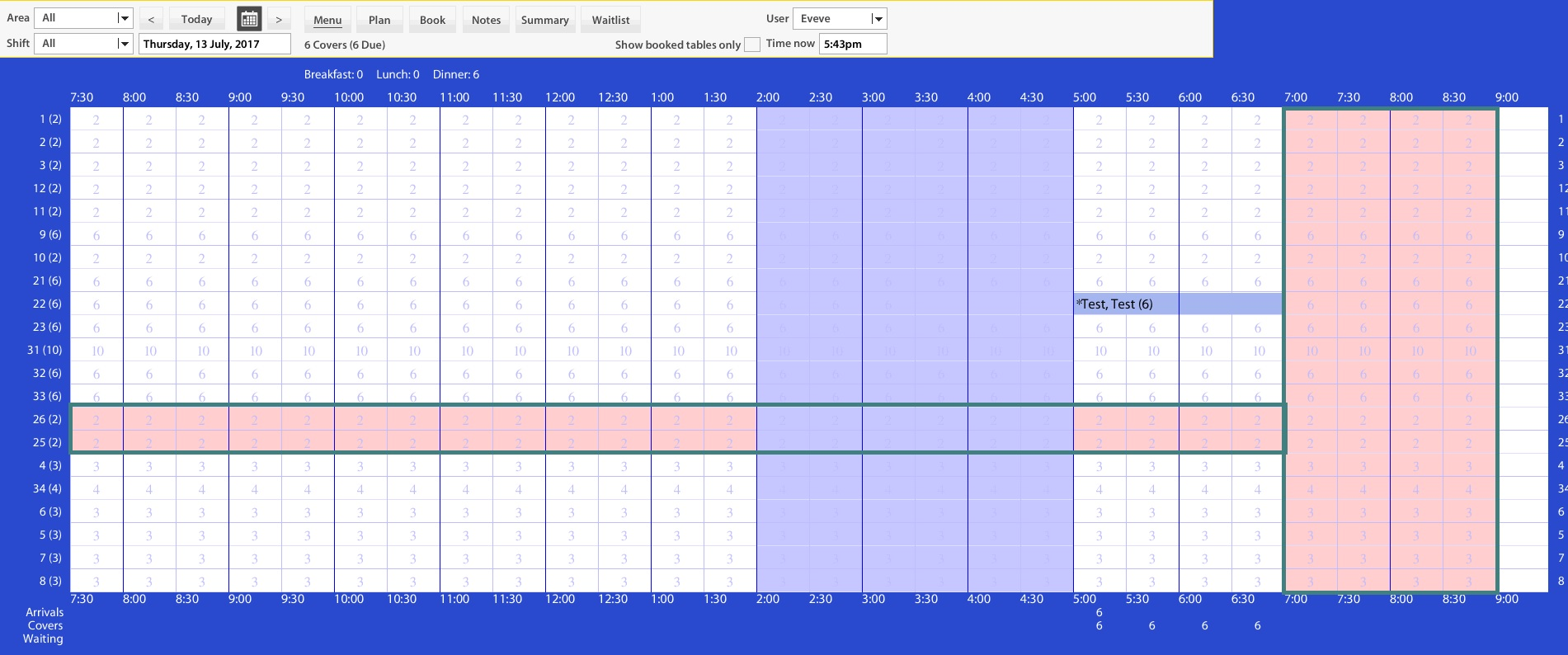 ---
How to Add a Booking Restriction:




1. Go to Menu
2. Select 'Booking Restrictions'
3. Click into the next available cell
4. Select Area and Add Day/s or Date/s, Time/s and Scope.
5. Save.
6. All done!
---
How to Update and Remove a Booking Restriction:
1. Go to 'Menu'
2. Select 'Booking Restrictions'
3. All booking restrictions will be listed in the 'Booking Restrictions' window
a. To Update an existing Restriction, simply click into the cell and edit as required.
b. To Remove a Restriction, Right click on the line you wish to remove & Delete
5. Save
6. All done!