Need to update your restaurant booking restrictions for a special date or during holidays?
We all know there are days of the year where booking restrictions can be helpful to control the amount of bookings your restaurant takes for any given day, service or period of time, however if you're unaware of your booking restrictions you may be preventing customer from booking and filling up your empty tables.
Do you have any booking restrictions in place?
Open your E.Diary (Table Management System) in the 'grid' view to quickly see if there are any booking restrictions.
All areas shaded in pink have an internet booking restriction.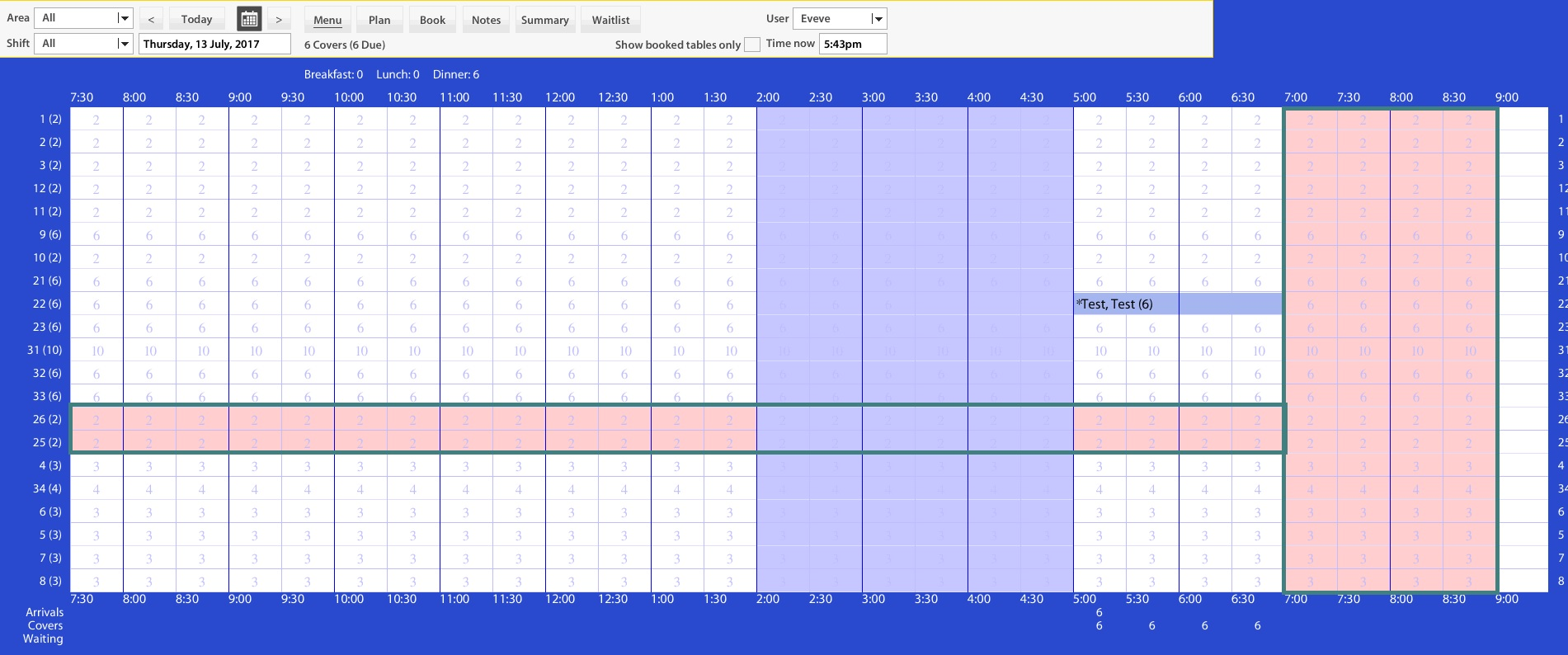 How to update and remove booking restrictions:
1. Open your E.Diary and go to the Grid or table view
2. Select the 'Booking Restrictions' drop down in the 'menu' button
3. A grey pop up window will appear called 'Booking Restrictions'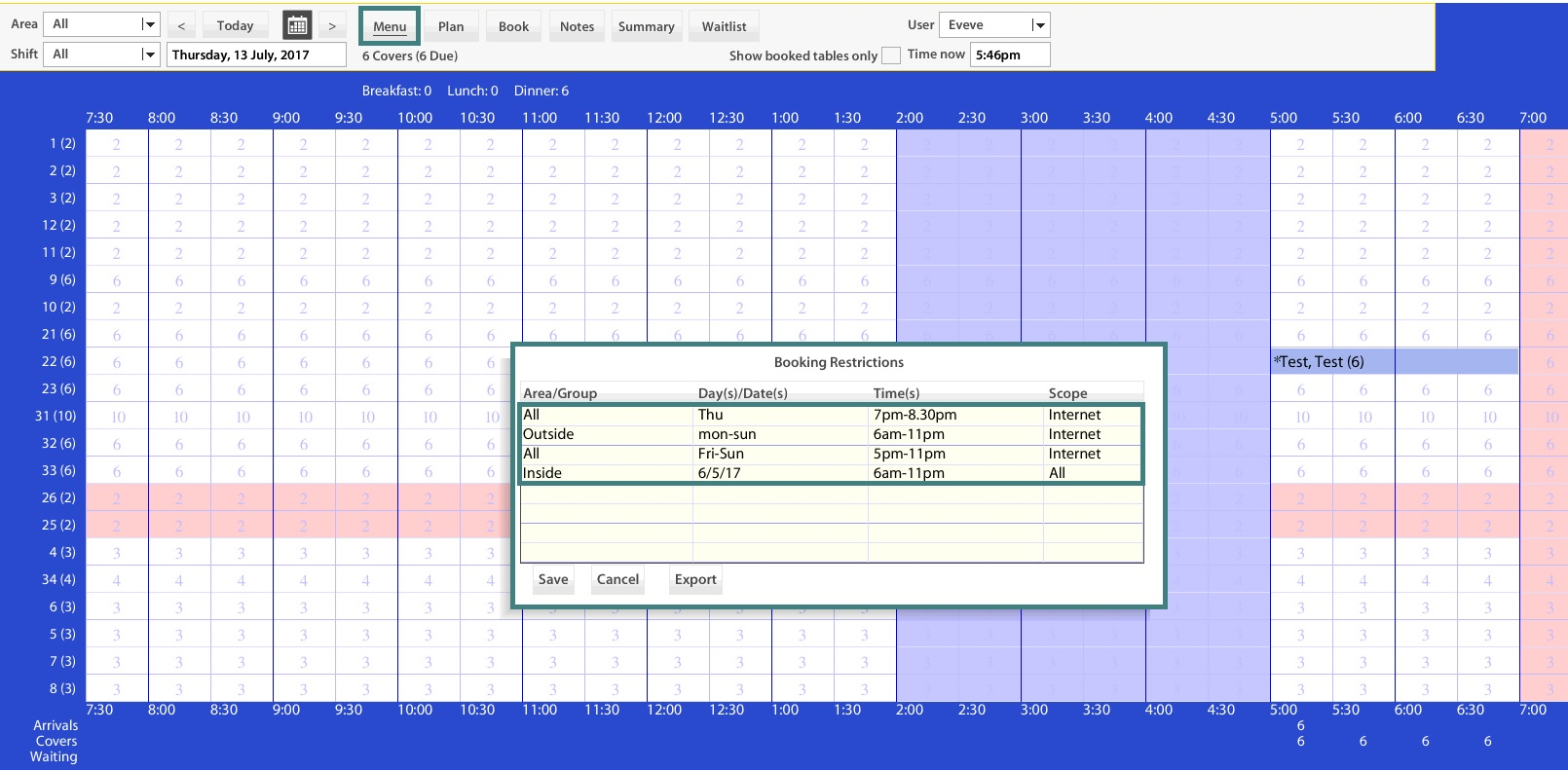 4. All booking restriction will be listed in the 'Booking Restrictions' window
5. Right click on the line with the booking restriction you wish to remove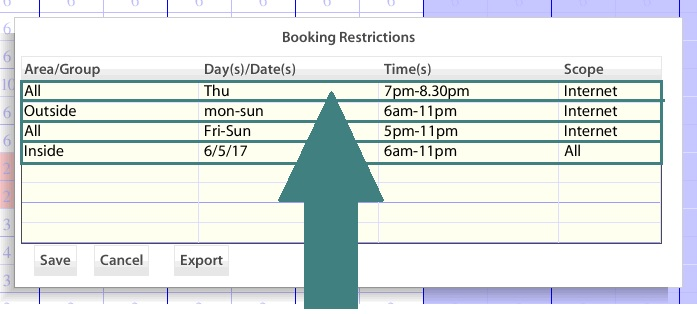 6. A drop down with 'Delete' will appear
7. Click 'Delete' and the booking restriction will disappear from the 'Booking Restrictions' window
Note: If your outdoor seating area is NOT covered we do not recommend having it available for online bookings.
8. SAVE the changes
9. Check everything is set up the way you want.
In the 'Grid' view use the calendar to go to the day(s) and date(s) you have changed.
The areas which were pink due to online bookings restrictions will been removed and replaced with the usual white background, and available for online bookings.
If you need help or have any questions, please call us: 09 928 6079.